The new cooperation between Digitrans and ANDATA aims to improve traffic and environmental data and provide new validation solutions for automated driving.
Digitrans and ANDATA are combining their competencies and expertise to jointly develop new business areas and services related to automated driving in the field of driverless transport systems and autonomous commercial vehicles. The focus is on complementing and combining existing solutions with new approaches to developments in traffic automation.
Details of the cooperation between ANDATA and Digitrans
As a future partner, the company led by DDI Dr. Andreas, and Mag. Birgit Kuhn will contribute experience and solutions in the field of simulation and scenario-based development and validation of control algorithms and also support the further development of methods and know-how for the validation of complex systems. The focus is on virtual product development, digital twins, co-simulation and virtual sensor technology. In this way, automated driving is to be tested and advanced step by step in Upper Austria.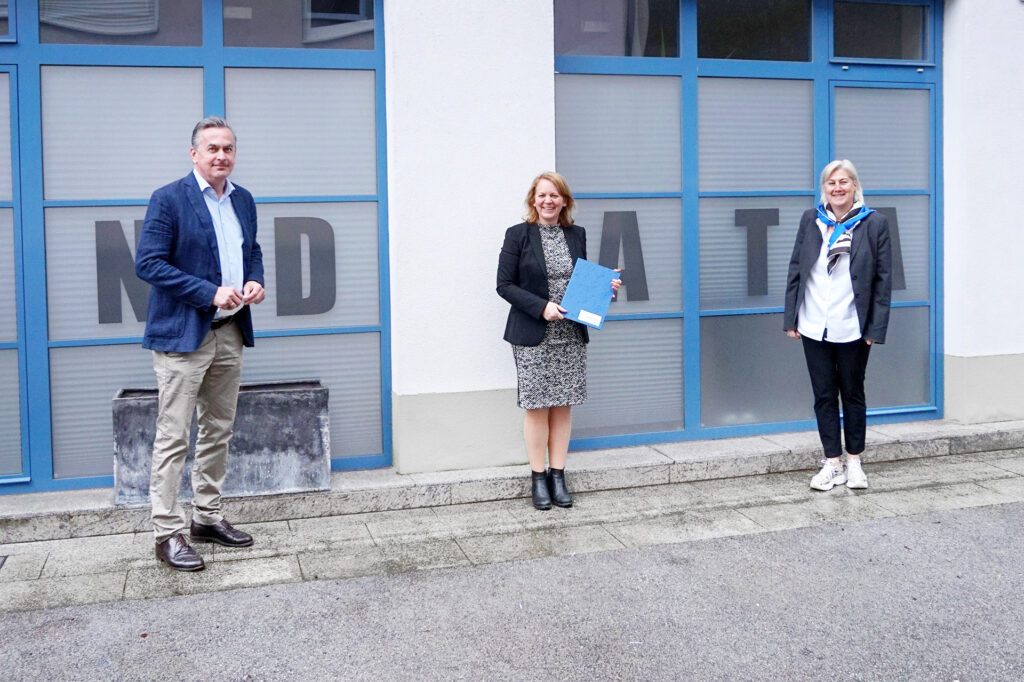 DDI Dr. Andreas Kuhn, DI Eva Tatschl-Unterberger, MBA and Mag. Birgit Kuhn / © DigiTrans GmbH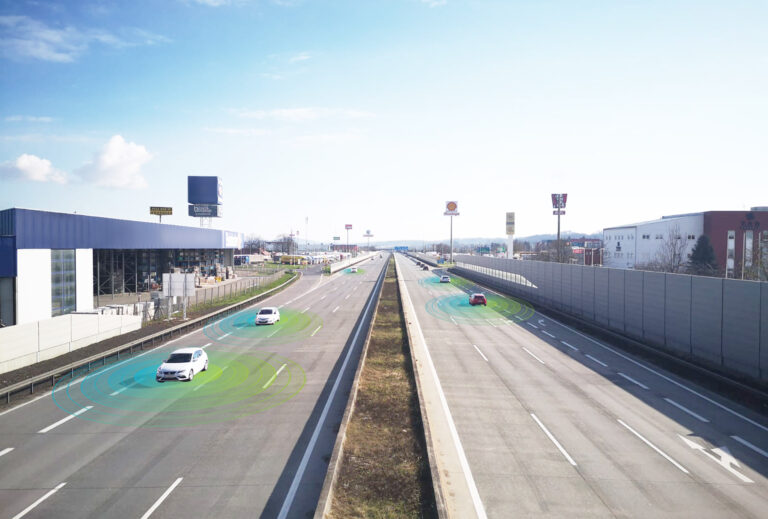 Shared use of Digitrans test infrastructure for automated driving
In the course of the cooperation, not only the joint know-how will be used, but also the further development of specific applications in the field of automated and driverless transport systems will be advanced. The test infrastructure of Digitrans at the Proving Ground in St. Valentin and on public roads such as the Test Field North will also be used jointly to establish automated and connected driving in the Upper Austrian economy. In particular, new, innovative solutions are to be developed jointly, which will further strengthen the specific areas of expertise of the two partners.
Business field development for infrastructure data and environmental data
Development of exclusive service packages for the implementation of automated, driverless transport systems
Further development of test fields on public traffic areas as an essential element for the validation of automated transport systems
Long-term project goal: 360° view for complex traffic conditions and traffic scenarios
About ANDATA: Company and competences
ANDATA is an Austrian technology company based in Hallein near Salzburg. Since 2004, the company has been active in the development and validation of control algorithms. The company's know-how is mainly used in the areas of vehicle safety, driver assistance systems, automated driving and intelligent traffic control. The focus is on the development and application of data mining, soft computing and artificial intelligence methods.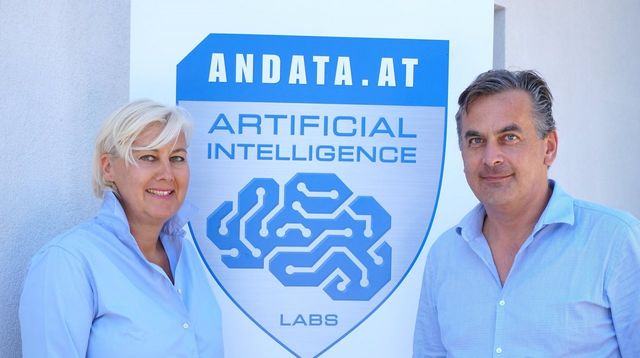 "In our opinion, open test fields are absolutely necessary if you want to comprehensively validate automated, cooperative driving. Digitrans offers some special advantages that are not available in any other test field and which we want to use to get some new, innovative ideas and concepts on the way."
(Dr. Andreas Kuhn, CTO ANDATA)
Mag. Birgit Kuhn and DDI Dr. Andreas Kuhn from ANDATA / © Andata Entwicklungstechnologie GmbH

You might also be interested in
Further Insights
Do you have questions about the autonomous transport of the future?