The alliance between Digitrans and the automotive expert msg Plaut forms the basis for functional safety of automated driving functions and cybersecurity in the connected car.
Driver assistance systems support the driver and increase safety. They are able to maintain the lane, initiate emergency braking or monitor the blind spot. Their task is to make driving safer. However, they are increasingly exposed to attacks from hackers who want to use cyber attacks to remotely control the networked passenger car and thus cause accidents.
The requirements for safe driving in road traffic, especially for highly automated and autonomous driving, are therefore automated checking of the driving functions and protection against cyberattacks.
The EU plans to introduce mandatory safety systems for cars, trucks, vans, buses and also truck trailers. In order to support vehicle manufacturers in their EU-compliant mobility concepts, Digitrans and msg Plaut will cooperate in the area of automated safety and vehicle testing in the future and use the joint network for more extensive cooperations and projects. The aim of the cooperation is to create new joint products and services in the area of functional safety of automated partial and complete vehicle functions as well as IT concepts and realizations in the context of data management in simulations, IT-supported tests and homologations.
Functional safety and cybersecurity as key to future approval procedures for automated driving functions.
The joint know-how is to be used to work out the next steps on the way to approval or certification of automated driving functions in Austria. To this end, automated driving functions and complete vehicle functions will be observed in a wide variety of test scenarios, in critical edge case scenarios on the Digitrans proving ground in St. Valentin, and weak spots will be identified.
Cooperation goals and focus areas:

Verification of functional safety
Testing of automated partial and complete vehicle functions
Definition of boundary scenarios (edge cases) based on legal framework conditions
Leasing of a platform for the execution of ADAS functional tests
Provision of access functions to the digitized route data with meta data
Provision of the access functions to the digitized object data with meta data
Test scenario on unregulated intersection, © DigiTrans GmbH 2021
"Digitrans is an important partner for us on the road to the connected, automated driving of the future and part of our European network to further develop and roll out infrastructure-based services in a customer-oriented manner.."
Ing. Mag. Bernd Datler / Managing Director ASFINAG Maut Service GmbH
The Austrian msg Plaut Austria GmbH is a product-based consulting company headquartered in Vienna and employs around 120 people at 3 locations. In doing so, the company combines business management, strategic consulting with intelligent, sustainable value-adding and industry-specific IT solutions. As a pioneer of a dynamic world of digital ecosystems, msg Plaut supports its customers with a broad range of services. These include SAP and Microsoft consulting, individual software development, test and quality management and cloud transformation, digital platforms and business intelligence.
msg Plaut is part of the msg Group. This is an independent, internationally active group of companies with more than 8,000 employees worldwide. It offers a holistic range of services consisting of imaginative strategic consulting and intelligent, sustainable value-creating IT solutions for the automotive, financial services, food, insurance, life science & healthcare, the public sector, telecommunications & media, travel & logistics and utilities industries, and has earned an excellent reputation as an industry specialist in over 40 years.
Cybersecurity by msg Plaut
To protect against cyberattacks, msg Plaut Austria is already successfully using Treatget, a tool developed by AIT and LieberLieber Software, which enables UNECE- and ISO/SAE-21434-compliant testing of vehicle systems with regard to their cybersecurity.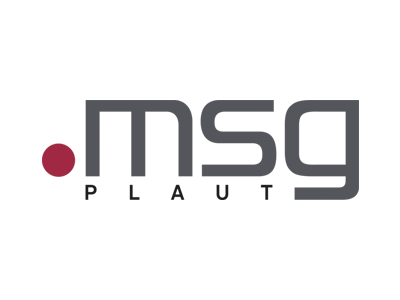 You might also be interested in
Further Insights
Do you have questions about the autonomous transport of the future?