SWARCO Road Marking Systems has been a cooperation partner of Digitrans in the field of road marking systems since July 2021.
Since then, SWARCO's road marking experts have been testing the readability of road markings for the sensors of modern vehicles in the Digitrans Test Center for Autonomous Driving under a wide range of external conditions.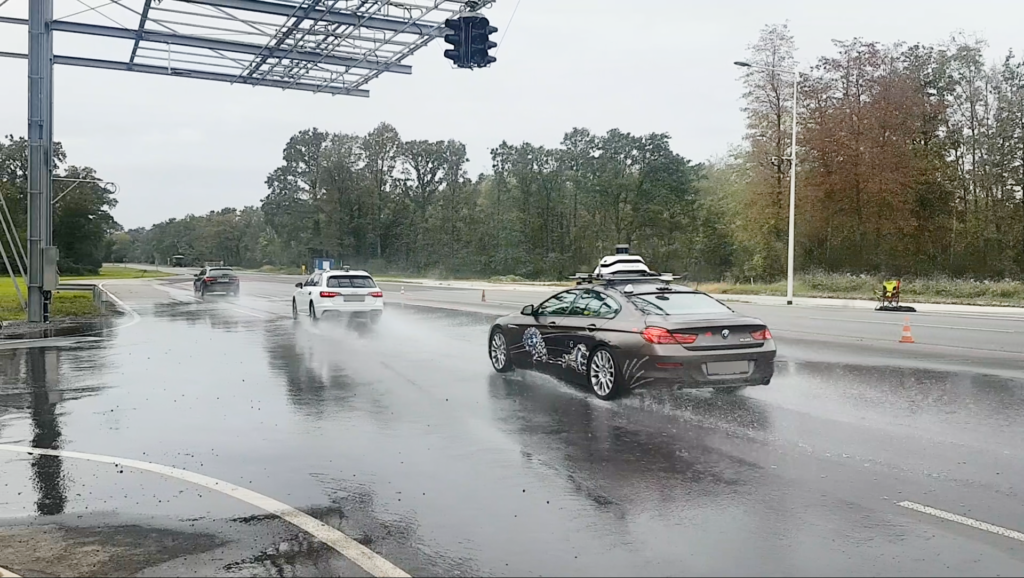 The Institute of Automotive Engineering at Graz University of Technology, together with project partners, conducted rain tests with ADAS sensors in artificially reproduced rain for the first time on the proving ground in St. Valentin as part of the InVADE project.